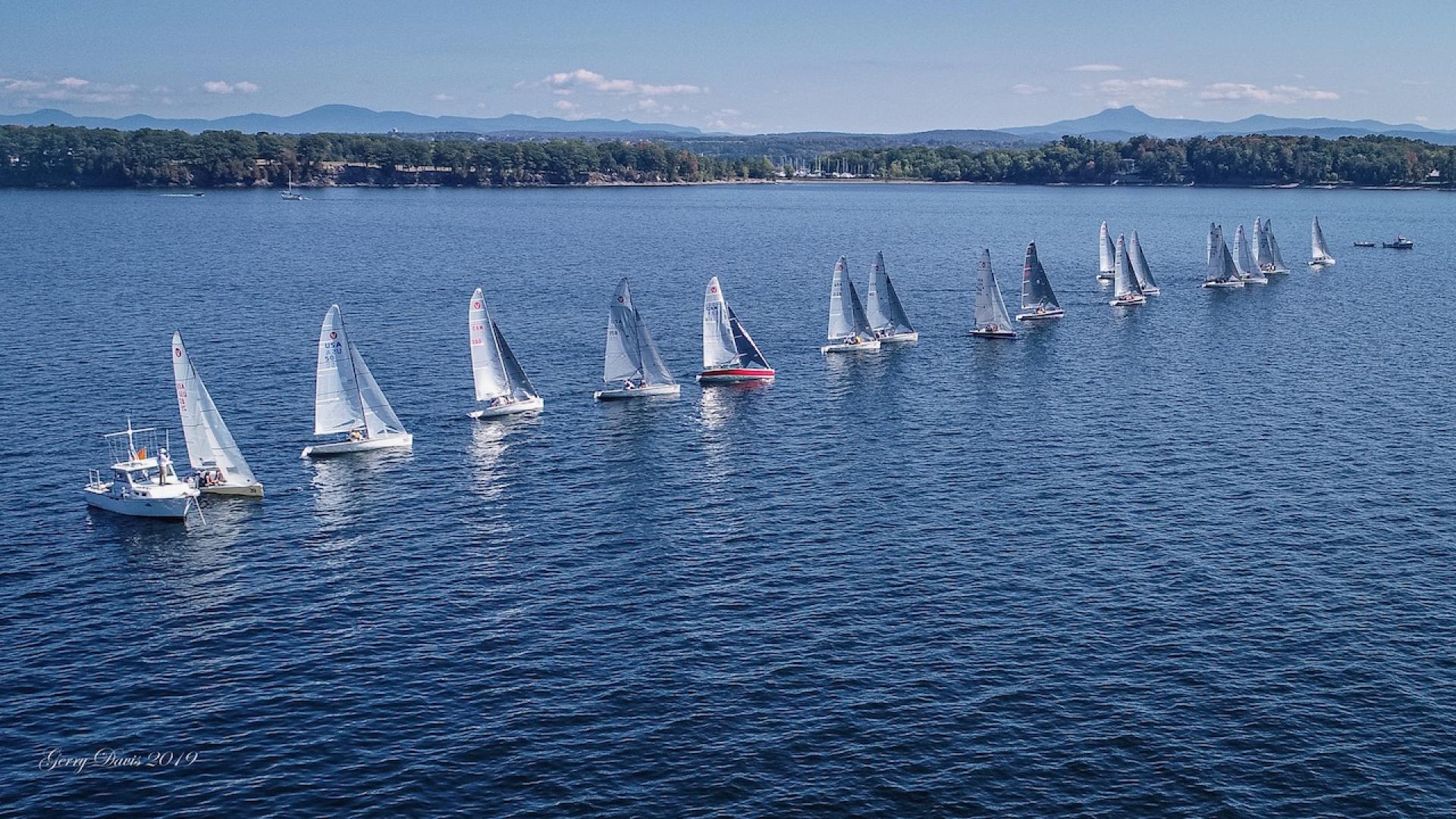 Date:
Saturday, September 19, 2020 - 10:30

to

Sunday, September 20, 2020 - 16:00
Lake Champlain Viper 640 Regatta
This is our annual Viper 640 Regatta, and the final event in the Great Lakes Viper 640 Series.
Lake Champlain is a gorgeous freshwater venue sandwiched between the Green Mountains and the Adirondacks. We have top level race management and a really friendly club. Many club members generously provide free housing to competitors, donate their time, or run their boats for this event.
Late September on Lake Champlain offers some of the best wind and most beautiful scenery. We've hosted guest teams from Boston, Charleston, Chesapeake Bay, the Great Lakes, Marblehead, New England, Lake George, Long Island Sound, Newport, Ontario, Quebec, and elsewhere.
Registration requires an account on the site. If you have registered in the past, you can just login and register. Otherwise, please create an account with your Full Name in the User tab on the right side of the website, and register for the regatta and choose to pay via PayPal or at the event. This is the registration form for our entire season, so please just choose Spinnaker for One Design.
Event fee is $130 per boat, which includes a bagel breakfast on Saturday and Sunday, a come-as-you-are buffet dinner for skipper and two crew at the clubhouse Saturday evening and post-event cheese, crackers, and hot dogs. The weekend meal price for additional crew and guests is $20 each.
Documents:
2019 Viper 640 NOR
2019 Viper 640 SI
2019 Viper 640 General Info
2019 Lake Champlain Sailing Conditions
Results:
2019 Viper 640 Results
2018 Viper 640 Results
2017 Viper 640 Results
2016 Viper 640 Results
2015 Viper 640 Results
2014 Viper 640 Results
Photos:
2019 Viper 640 Regatta Photos - Gerry Davis
2019 Viper 640 Regatta Photos by Bow Number - Gerry Davis
2018 Viper 640 Regatta Photos - Gerry Davis
2018 Viper 640 Regatta Photos by Bow Number - Gerry Davis
2017 Viper 640 Regatta Photos - Gerry Davis
2017 Viper 640 Regatta Photos by Bow Number - Gerry Davis
2016 Viper 640 Regatta Photos - Gerry Davis
2016 Viper 640 Regatta Photos - RB Klinkenberg
2015 Viper 640 Regatta Photos - Gerry Davis
2015 Viper 640 Regatta Photos - Dale Hyerstay
Registrants: