Date:
Saturday, September 23, 2017 (All day)

to

Sunday, September 24, 2017 (All day)
Description:
Lake Champlain Viper 640 Regatta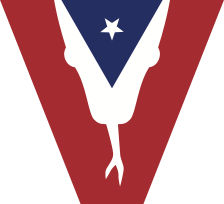 Lake Champlain Yacht Club proudly invites you to our fourth annual Viper 640 Regatta and the New England Championships! This is also the final event in the Great Lakes Viper 640 Series.
In 2016 we had an amazing event, with eighteen boats and ten races over two days, with lots of planing runs.
This is a Viper 640-only event at a gorgeous freshwater venue sandwiched between the Green Mountains and the Adirondacks. We have top level race management and a really friendly club. We have lots of club members ready to offer free housing to competitors.
Late September on Lake Champlain offers some of the best wind and most beautiful scenery. We are hoping to have guest teams from Canada, Chesapeake Bay, the Great Lakes, Marblehead, New England, Lake George, Long Island Sound, Newport, and elsewhere.
Please download the NOR for event information, and the General Information for extra stuff you might need to know about the event, the area, and local resources. We also have a document for Lake Champlain Sailing Conditions, where our regatta tactician (John Harris, Etchells Fleet 25) shares our local tips and tricks!
To register for the regatta, you will need an account on the site. If you have registered in the past, you can just login and register. Otherwise, please create an account with your Full Name in the User tab on the right side of the website. We will quickly approve your account (this keeps out the spam bots) and then you can register for the regatta and pay via PayPal or at the event. This is the registration form for our entire season, so please just choose Spinnaker for One Design.
Event fee is $120 per boat, which includes a bagel breakfast on Saturday and Sunday, a come-as-you-are buffet dinner for skipper and two crew at the clubhouse Saturday about 1800, and cheese, crackers, and hot dogs pre-departure Sunday. The meal price for additional crew and guests will be $5 per breakfast and $15 for dinner.
Please email admin [at] lcyc [dot] info if you have any problems at all.
Current registrants are listed at the bottom of the page. The beautiful Viper photos are copyright Gerry Davis!
Photos:
2016 Lake Champlain Viper 640 Regatta - Gerry Davis
2016 Lake Champlain Viper 640 Regatta - RB Klinkenberg
2015 Lake Champlain Viper 640 Regatta - Gerry Davis
2015 Lake Champlain Viper 640 Regatta - Dale Hyerstay